Online Payment system
The Online Payment system is an affordable solution for financial institutions looking to make online payments accessible via self serve to their members.
Featuring:
Member are able to make a payment/deposit to a loan/account using Credit/Debt cards, ACH or other institution accounts.
Members and branch tellers use the same system, when a teller uses the system it also uses the appropriate receipt printer.
Members can schedule transactions that recur.
The Online Payment system is completely mobile friendly.
The Online Payment system also follows NACHA rules, so the velocity of ACH transactions are controlled.
Financial Institutions Business Problems:
Do your members demand more and more self-service options and not just online, but mobile as well?
Do you have a fulltime employee taking checks from your members and applying them to loans? Too often seeing checks from your own institution being applied to your institution's loans.
Are your new members being asked to go outside and withdraw funds from the ATM to fund their new account?
Then our Online Payment system is for you. Our system was implemented for Rivermark Community Credit Union at the beginning of this year, and continues to receive high praises from members and the credit union staff. We recently presented the Online Payment system at the NWCUA conference under the title of Building a Secure Online and Mobile Payment Application.
Here are a few screen shots of the application in action.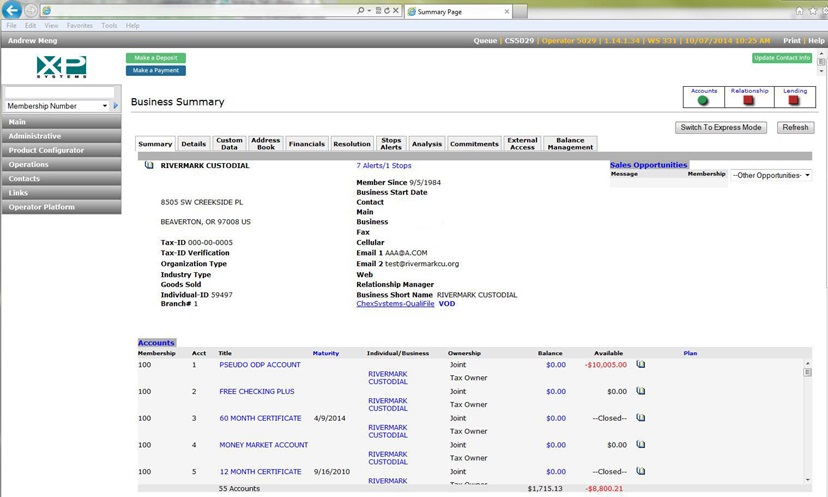 The above screen shot is of the application using the FIserv XP2 message board as the launching point into the Online Payments system. We call this Spring Board. The links are just to the right of the FIserv XP2 logo in the upper left hand side. (Make a Deposit) (Make a Payment)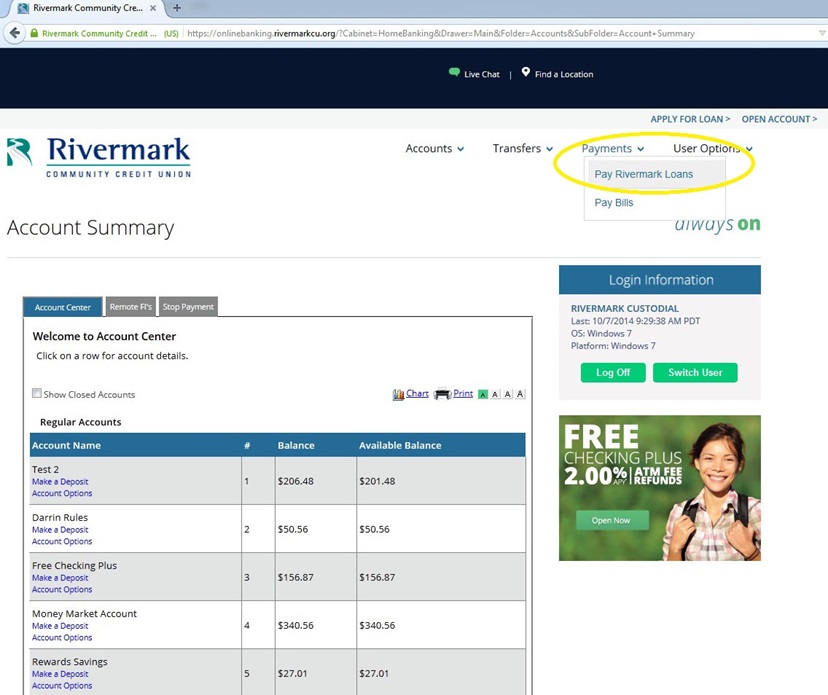 The above screen shot has a yellow circle which is where members link to the Online Payment system from the online banking system.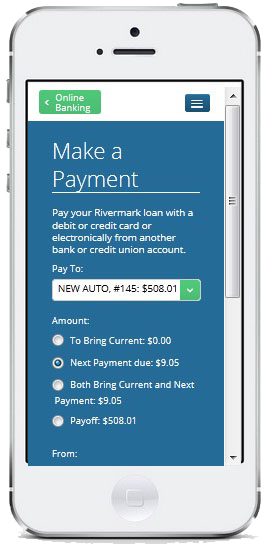 The above screen shot is what the Online Payment system looks like on an Apple iPhone.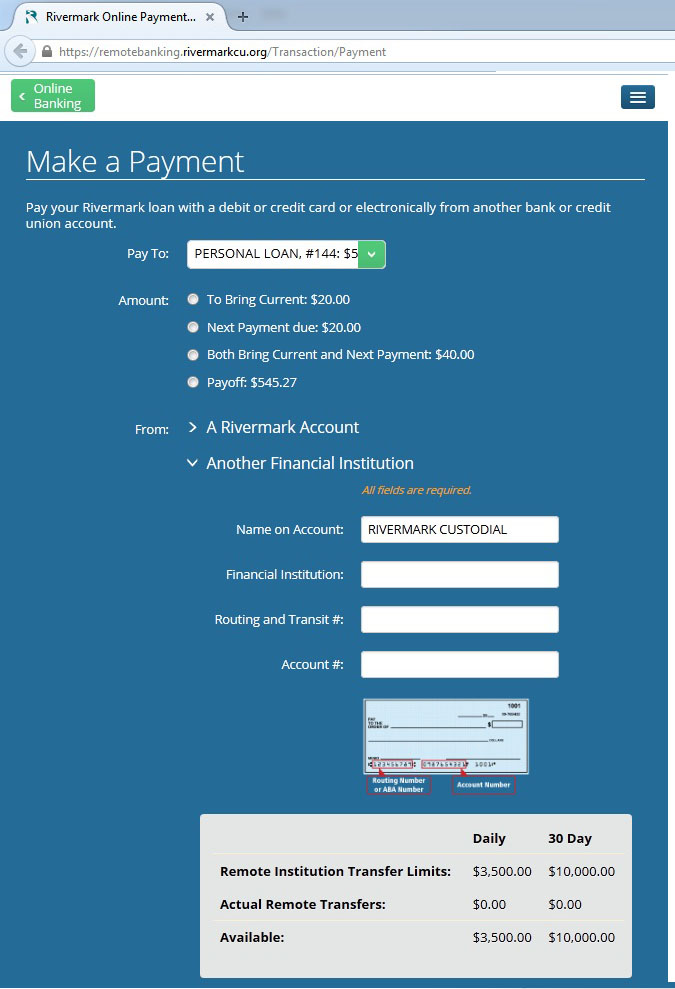 The above is a screen shot of the Online Payment system when a member is paying a loan using an electronic check ACH.
If you would like more information about the Online Payment system, please contact us by clicking here.